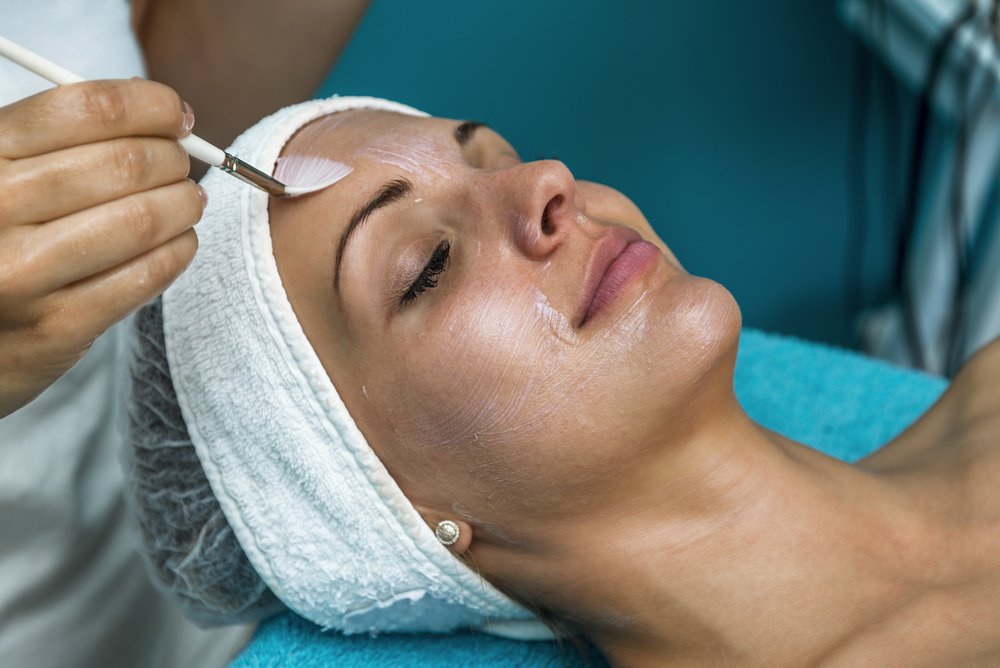 What Is A Chemical Peel?
A chemical peel is a cosmetic process whereby a chemical solution is applied to the face, neck, or hands. Once applied, this solution begins to remove layers of skin that are holding visible damage, such as acne scars and sun spots. Once the solution is peeled off, it reveals smoother, more even-toned, less wrinkled skin underneath. Chemical peels are outpatient procedures that are performed while you are awake, and there is little to no downtime afterwards. 
Chemical peels are offered in three increasingly powerful strengths: 
Superficial peel - The top layer of skin is removed to treat fine lines and wrinkles, dark spots, and large pores.
Medium depth peel - Dead skin cells are removed from the inner layers of skin. This is effective for dark circles under the eyes, sun spots, and mild to moderate acne scarring.
Deeply resurfacing peel - The inner layers of skin are removed. This is typically only used for crepey skin, serious sun damage, severe acne scars, and skin looseness.
What Does A Chemical Peel Feel Like?
Many patients are curious about the pain level they may experience during a chemical peel. This will vary depending on your individual pain tolerance, the strength of the chemical peel itself, and what you are being treated for. However, generally speaking, most people will feel a slight burning or stinging sensation for a few minutes after the solution is applied. This is completely normal. Your esthetician will then neutralize and remove the solution, and put a cooling gel or cool compress on your face to soothe any discomfort. If you are getting a deep peel, you may be prescribed pain medication to take when you return home. 
After your chemical peel, you will notice some redness and peeling that looks similar to a sunburn, which is to be expected. After about one to two weeks, your skin has had a chance to fully recover, and you will see smoother, younger-looking, more radiant skin.
What Does A Chemical Peel Do For Your Face?
What makes chemical peels so appealing to patients is the fact that not only are they non-invasive with minimal downtime, the results can last many months. 
Here are six ways that a chemical peel enhances your skin's overall appearance:
Improves skin's overall texture
Minimizes pores
Softens fine lines and wrinkles around the mouth and eyes
Lessens sun damage, dark spots, and liver spots from aging
Helps to reduce scarring
Improves certain types of acne


Want to know if a chemical peel is right for you? Our talented staff are more than happy to give you a free evaluation! PURE Medi-Spa is the only medical spa in Northeastern Pennsylvania owned and operated by a board-certified plastic surgeon. Scot McKenna, MD, and his highly experienced team provide a wide array of professional esthetic treatments beyond chemical peels, including Hydrafacial, injectables and much more! Get in touch with us at (570)-941-8460 today!