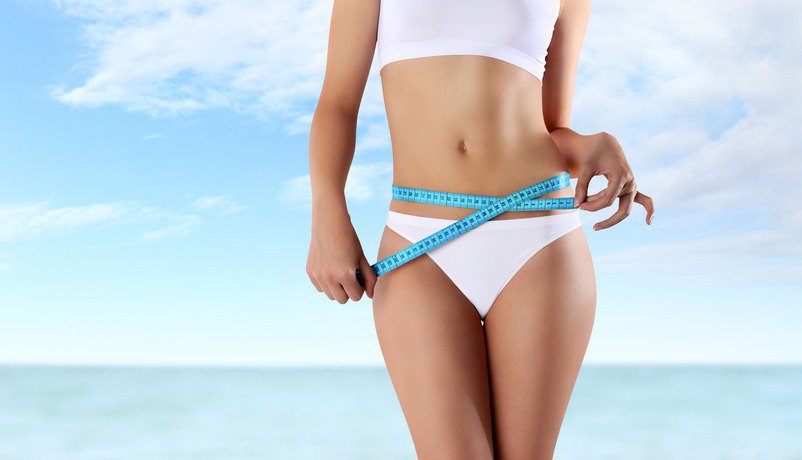 As the winter weather slowly comes to an end and spring starts to bloom, many people are looking ahead to the sunny season that awaits them. When you have a goal to look great for the summer, it is best to start sooner than later. Right now is the perfect time to get a headstart on your summer body, and a great way to do that is with CoolSculpting.
What is CoolSculpting?
CoolSculpting is a non-invasive fat reduction procedure that gets rid of stubborn body fat and contours your body. This highly effective treatment freezes body fat by targeting fat cells and naturally eliminating them from your body over the course of several weeks. This fat-freezing technology requires no surgery, needles, and no discomfort. The procedure is FDA approved and can provide up to 25 percent in fat layer reduction during one session.
Why Should I Get CoolSculpting?
If you have procrastinated preparing your summer body, or diet and exercise just aren't showing the results you want, CoolSculpting can give you the extra step you need to have your dream body in a matter of weeks.
There are countless benefits to the popular procedure, including:
Long-Lasting, Permanent Results

The results you get from CoolSculpting will last you not only for the entirety of this summer, but every summer after that! CoolSculpting is a permanent procedure, so you don't have to worry about the effects "wearing off." The fat-freezing technology destroys fat cells, and once fat cells are dead, they don't come back.

As your body begins to get rid of the fat cells, your results will show. The transformation happens naturally and over time, so it is sustainable, and it won't appear drastic or abrupt to people who see you every day. You can maintain and improve your results by keeping a healthy lifestyle with a nutritious diet and frequent exercise.

Choose Where You Lose Fat

Sometimes, diet and exercise can leave you without the results you're aiming for, despite all of your efforts. With typical strategies for weight loss, you simply cannot spot-reduce fat. But with CoolSculpting, you can choose where you would like to get rid of body fat and sculpt your body. The procedure allows you to pinpoint troublesome areas such as:

Under the chin and jawline.
Thighs.
Abdomen.
Bra area.
Back bulge.
Male chest (pectoral fat).
Underneath the buttocks.
Upper arm.

Whether you want to get rid of pockets of fat in your stomach area, or just want to slim down the appearance of your face, CoolSculpting can help you reach your goals.

Non-Invasive, Safe, and Effective

Unlike most fat-reduction procedures, CoolSculpting is non-invasive and low-risk. Many surgeries like liposuction or gastric bypass surgery can have side effects like scarring, infection, or nerve damage. With CoolSculpting, you don't have to worry about needles, pain, or concerning after-effects.

Since CoolSculpting is non-invasive, there is no downtime like there would be for a more invasive procedure. Most fat-reduction procedures require incisions and surgery, which will have you sitting out for a while as you need time to rest, recover and heal. With CoolSculpting, there are no incisions, and you likely won't feel much discomfort at all. As soon as you are done, you are free to go back to your daily activities, and no rest or recovery is needed. CoolSculpting offers a safe alternative to surgery for you to reach your fat loss goals without any risk or hassle.
CoolSculpting can help you achieve your dream body for this summer and many more to come. After completing this revolutionary treatment, you will feel just as good as you'll look. If you are looking for a way to get summer-ready, PURE Medi-Spa offers CoolSculpting and more for you to look and feel your best this summer.
Dr. Scott Mckenna, MD, and his highly experienced team of medical estheticians specialize in professional treatment options to help you feel and look your best. Schedule your free consultation online or call us at (570)-941-8460 for more information.