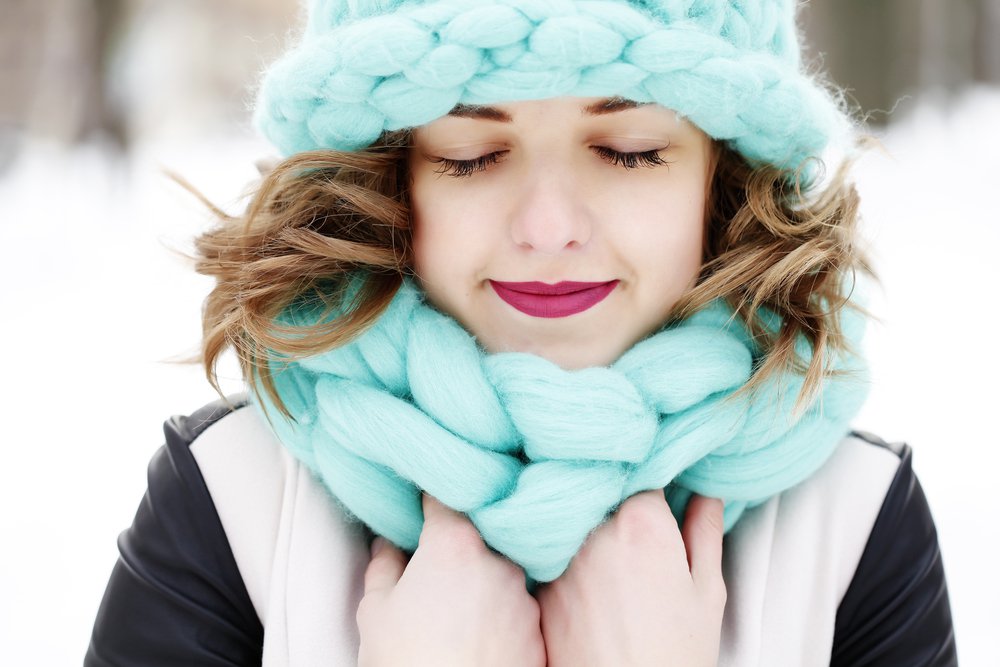 Break out the beanie caps and the chapstick, Old Man Winter has arrived! If you struggle with lackluster skin this time of year, you're not alone. Fortunately, there are plenty of doctor-recommended ways that you can protect yourself from the harsh winter air so your skin can look and feel radiant. 
Keep Showers Short & Tepid 
As wonderful as it feels to linger in a hot, steamy shower during the wintertime, prolonged exposure to hot water strips away necessary oils and dries out your skin. According to The American Academy of Dermatology (AAD), it's best to take lukewarm, ten-minute showers to prevent skin from getting too dry, red, and irritated.
Pamper Your Skin With A Hydrafacial
Sometimes your skin just needs a little extra TLC, and winter is an excellent time of year to treat yourself to a professional skin treatment. HydraFacial is an innovative procedure that not only provides deep hydration, it simultaneously cleanses, exfoliates, and extracts congested pores. Patients report that their skin looks more bright, plump, and clear after just one Hydrafacial treatment. Best of all? It's suitable for all skin types, so you don't have to worry about whether or not it will work for you.  
Run A Humidifier At Night
Indoor heating can be just as moisture-sapping as the cold air outdoors. On top of that, the extreme temperature flucuations we experience going from outside to inside has a very drying effect on the skin. To help offset this, use a humidifier in the rooms you spend the most time in, such as your office or bedroom. The steady stream of water vapor will add much-need humidity back into the air, making your skin look and feel more hydrated. 
Choose Your Cleanser & Moisturizer Carefully
As a general rule of thumb, a cream or oil-based cleanser is the best way to clean your face while keeping important, skin-nourishing oils in your skin. After you shower or wash your face, apply a moisturizer or a hydrator immediately to lock in as much moisture as possible. It's also important to remember to moisturize your hands and feet. They are the most hardworking parts of our body, and just as susceptible to dryness and irritation. Massage a rich, heavy lotion into your hands and feet for about 30 seconds to maximize the moisturizing effects. 
Need more help achieving your skincare goals? PURE Medi-Spa is the only medical spa in Northeastern Pennsylvania operated by a board-certified plastic surgeon. Scot McKenna, MD, and his highly experienced team of medical estheticians provide a wide array of professional aesthetic treatments, including injectables, CoolSculpting, laser hair removal, and much more! Get in touch with us at (570)-941-8460, or request a free consultation online.